Our company is the official Hartridge distributor for Serbia and Montenegro. From their product line, we offer you the latest test stands for fuel injection pumps, injector testers, and other test equipment. All equipment comes with a one year manufacturer warranty, and authorized service for the territory of Serbia and Montenegro.
AVM2-PC TEST STAND
AVM2-PC is an advanced personal computer based diesel fuel pump test stand that is designed to save you time. In fact, it can save you as much as 50% of the time it takes to use another test bench. The secret of the AVM2-PC is its ease of use. Although it is a sophisticated piece of equipment, it allows the operator to use the test stand quickly, so you can potentially test more diesel pumps using the AVM2-PC than you could using another test stand system. Combined with the ability to test "all makes" of fuel injection equipment, the AVM2-PC becomes the obvious choice.
The powerful computer at the heart of the stand has the well known, user friendly Windows OS already installed. The AVM2-PC control software, Magmah, has been written with speed and ease of operation in mind. In addition it is possible to select semi automatic operation from an Auto Step test plan for a further saving of time.
Official platform for testing and repairing Common-Rail i EUI/EUP systems: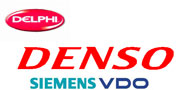 CHARACTERISTICS
Video monitoring
Allows for creation and saving of test plans
Displays and allows for saving of pump test results
Allows for semi-automatic testing
OPTIONAL EQUIPMENT
Dynamic phasing
Digital advance
Turbo boost
TEHNICAL SPECIFICATION
Speed range 30-4000 min -1
Direction clockwise/counterclockwise
Power 20ks (15 kW)
Torque 165-22 Nm
Flywheel 1.8 kgm
Test oil tank 45 l
Number of injectors 8 or 12
Electrical supply 3x380V/220V
Dimensions 1845x1170x1860 mm
Weight 970 kg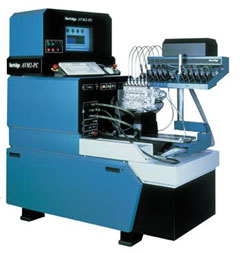 TESTMASTER 3
BASIC CHARACTERISTICS
Pneumatically operated
Test most types of injectors up to 500 bars
Illuminated spray chamber for examination of injector spray
Keypad for data entry
Pressure reading displayed both digitally and analogue bargraph
Pass/fail indication
Flow control valve
Stores up to 200 test plans
In accordance with ISO 8984-1 and 8984-2 standards
TEHNICAL SPECIFICATION
Scaling up to 1 bar
Pressure reading up to 500 bar. Other pressures such as ats, psi, kg/cm2
Capacity of tank 3 lit.
Supplied with high pressure pipes M12xM14 and M14xM14
Fitted with RS232 port for connection to PC/printer
A clean air supply of 3-6 bar pressure is required
Air comsumption 50-140 l/min
Net weight 38kg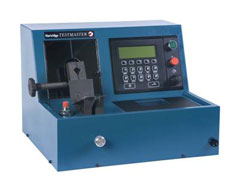 ADDITIONAL EQUIPMENT
2-Stagemaster HH720 - device for testing of two spring injectors

Common-rail signal units
OTHER TEST EQUIPMENT
We also offer you other Hartridge test equipment:
test stand CRi-PC for common-rail injector testing
test stand HA123 for Cummins PT pump testing
mobile unit HF491 for Cummins PT pump testing on existing test stands
microdiesel cabinet HM1000
ultrasonic baths of various capacities for injector cleaning
nozzle reconditioner HH008
For additional information, please CONTACT US.